"SHAKE+POP" is hands down the most exciting and fun dance party in Hawaii, and it was born out of the love and passion for dance music and having the time of your life at a party by Hawaii's premier DJ crews: Nocturnal Sound & SuperHandsome (KICKS/HI's own music arm of Hawaii's finest, unique DJs, musicians and promoters). We birthed the 2010 "SHAKE+POP" season with a special collaboration with Flip the Bird and G.O.O.D. MUSIC-with the support of KICKS/HI and Saint Alfred. GLC (@GLTHEGREAT) of kanye's "spaceship" and "drive slow" fame performed an amazing set where the packed house definitely learned about "church on the moon".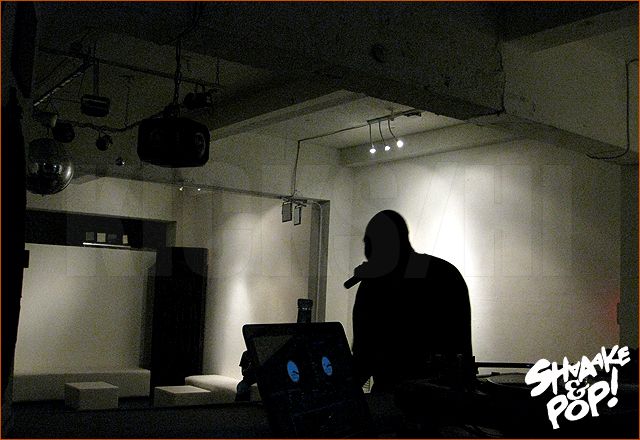 (GLC soundcheck. Approximately 615P 011610.)
The frenzied crowd of downtown regulars, KICKS/HI fam, homies, lovers, friends got down to the sounds of the resi-dance DJs: SSSOLUTION (@SSSOLUTION), COMPOSE (@NOCBOY) and myself (@DJDELVE). It was david bananners in there for certain. Live performances by Tassho Pearce (Flip the Bird) and GLC was like shoyu on the poke.